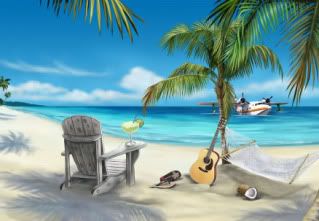 Would it be the quiet surface of an empty planet?
Perhaps you like the deep dark ocean with the merman or maid of your dreams?
Maybe it's a tropical island or lush forest.
But could your beautiful world be a dingy room filled with regret or an alley littered with human despair.
Those who know me well will be shaking their heads by now, not in an absolutely not answer, but more because they know what's coming.
They can hear my answer loud and clear.
It's the same as it's always been.
Yep, there is beauty even in the dingy rooms and alleys.
The beauty of a dingy room or an alley covered in trash is certainly not the outward splendor of a sun-soaked beach with clear blue waters, but it is an inner beauty.
It's the knowledge that if one person goes to that room or alley, then so can another and another, until finally enough of us arrive to pick-up the discarded debris, to sweep away the dirt and offer a hand to those who need.
As a child, some of my favorite worlds were the ones inhabited by Robin Hood and Maid Marion, The Three Musketeers, Nancy Drew and The Hardy Boys…all Heroes and Heroines
who helped those in need.
Or, of course, that's how I saw them.
Even as authors described places lush and lovely, wild and wonton even happy and free, I always found myself more intrigued with the characters, both major and minor who made their worlds so beautiful.
I still do.
Now thinking back over the stories I've written I've noticed a trend.
Every one of them has a random act of kindness in them.
In
The Challenge
, it's a waitress who feeds and warns the hunted heroine.
In
A Magical Return
, it's a heroine who buys flowers, every day, from a failing florist.
These are small things in the grand scheme of the stories, but meaningful to those on the receiving end.
We all have the power to bring happiness and light to those around us with our words, our actions and it's those random acts of kindness that make any world a beautiful one…